Attention: JV Partners, Entrepreneurs, and Anyone looking for a Way to Collaborate, Edit and Share Documents in Real Time …

"If You Aren't Using Google Docs To Collaborate on JVs (Joint Ventures), You'll Kick Yourself Later"
[How to Collaborate With JV Partners to Create, Edit and Share Documents in Real Time with Live Chat]
Joint Ventures to Grow Your Profitable Business Have Never Been Simpler!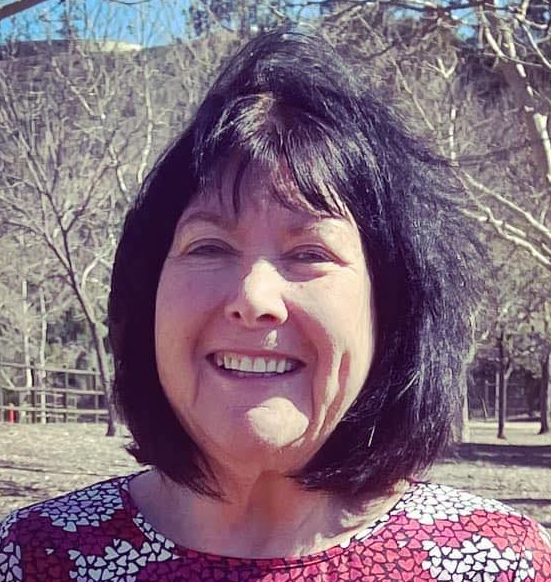 I'm Connie Ragen Green and I have been working exclusively online since 2006. When I first encountered the world of online marketing back in the spring of 2005, I was enthralled with the idea of "making money while I slept". I soon discovered that this was hard work and it could go much faster and easier if I could connect with JV (Joint Venture) partners. But back then there was no easy way to do this unless we were in person together. Traveling across the country and beyond in search of these people would not be cost effective. I longed for a way to connect with others and to create products and courses together, while we each worked from our home offices in our respective cities. It was years in coming, but now this is a reality and you can do it, too!
Now I am able to earn income not only while I sleep, but also while I travel, play, spend time with family and friends, and more. A few years ago I even earned online income while I was knocked out under a general anesthesia during a minor surgical procedure! Much of this is due to my ability to work with JV partners and team members in remote locations. This strategy rocks!
I am Noel Watts and for more than 20 years, I have helped large and small companies increase sales and improve operational efficiency.  I've also owned my own businesses and have enjoyed working with clients as a consultant.  I have a passion for developing business, improving efficiency and high performance coaching.
Some of my most rewarding experiences have come from helping companies and individuals realize their potential with the implementation of simple tools or techniques.  Many times we already have the tools available and need only to know how to leverage them for our benefit.
That is why I've created a guide to collaborating with Google Docs. Whether it is working with entire organizations or coaching individuals, I love improving productivity with easy to use tools. I want to find an easy way to just about everything!   I take pride in my individual capacity for work and I'm not talking about taking short cuts or compromising quality.  I'm talking about embracing the "Work smarter not harder" philosophy.
I've put together a comprehensive training program on how to use Google Docs in a way few are even aware exists. And because I am new to the world of online courses, products, and marketing I have partnered with Connie Ragen Green in a Joint Venture to launch this to the world and to get the feedback from you on how you will use this comprehensive training to your distinct advantage to grow your business by partnering with those who are ready to work alongside you in your chosen niche.
So, What's a Joint Venture?

…A "JV" Happens When Two or More People Collaborate on a Book, Online Course,  Information Product, or Other Project with the Purpose and Intention of Sharing Valuable Information With Others and Making a Profit
Now we want to teach you how to do the same thing, quickly and easily…

Introducing: Joint Ventures (JVs) Made Simple

A Simple Yet Effective Training Course to Teach You How to Find and Work with Joint Venture Partners to Create Products, Courses, and More…
JVs Made Simple Will Teach You:

How To Use Specific Features Within Google Docs To Create Joint Venture Projects That Will Increase Your Income as You Build Your Business as an Entrepreneur!

Later on we'll tell you about 7 powerful techniques to collaborate edit and share documents in real time including a live chat feature.  These techniques are easy to use and will make you more productive in your business, but for now, we'd like to share with you even more benefits of collaborating in real time.
One of Noel's clients operates in multiple time zones in the US and even has a team in India.  Collaborating and sharing documents is time consuming and confusing.  Individual users make notes and revise documents and email them to exchange ideas. He's now shown them an easier way, and it's so much more productive…and lucrative as well.

Don't Continue to Use "Old School" Tactics and Strategies…
This model is hugely inefficient! Multiple versions of a document are difficult to track and users never are certain if they are working from the most recent revision.
Emailing documents and exchanging email messages can also be confusing as you try to determine exactly what your collaborators are relaying.  Google Docs makes collaboration easy with easy tracking of changes and edits and real time chat features.
For New Joint Venture Partners…
Earlier we promised to share 7 powerful techniques on how to effectively collaborate, edit and share documents in real time including a live chat feature! Here's what you will learn:

Convert most file types to Google Docs format
Invite others to collaborate on a doc with you, giving them edit, comment or view access
Collaborate online in real time and chat with other collaborators
View your documents' revision history and roll back to any version
Download Google Docs to your desktop as Word, OpenOffice, RTF, PDF, HTML or zip files
Translate a document to a different language
Email your documents to other people as attachments
You'll Be Seen As A Valuable JV Partner

Everyone is new to Joint Ventures at some point, so the key is to present yourself as a valuable partner who can bring knowledge and prior experience to the table. With this carefully designed and prepared training you'll quickly be perceived as the valuable JV partner you want to be. The exact people you want to work with will be clamoring for the opportunity to work closely with you.
Imagine Having Multiple, Ongoing JVs With the People and Projects You Are Excited to Work On and Sell on the Internet!
With This Training You Will Easily
Learn How To Find The Right JV Partners, Interact With Them Appropriately, Create Products And Courses, And Grow Your Online Business As A Respected Entrepreneur
This is what you'll be learning in our JVs Made Simple training:
How to set user based permissions so that you can control who can make edits to your documents and who has view only access
Why you must interface directly with Google search so that you can search for topics from within your document without navigating to a separate window
How to invite up to 50 editors at time and 200 collaborators giving you the flexibility to collaborate and share your work with groups
When to edit documents simultaneously with others so that you can exchange ideas and work together with others even if you are in different locations
Why each editor is assigned a color which is displayed when that user makes an edit. This allows all collaborators to see who is working on the document and who made each change within a document for your project

How to use the "live chat" feature so that you can communicate in real time and exchange ideas with your collaborators
How Google automatically saves your work, ensuring that all of your changes are captured and that your work is not lost
When to use Docs online, that includes a mobile app so you can work on the go
Why you'll want to download documents for offline editing and viewing so you can be productive even in situations when you have to work offline
How to create bookmark links, allowing you to jump from one section of a document to another
Why simple insertion of images will add professionalism and detail to your documents
…This Is Why We Created Joint Venture Made Simple
Whether you are working with a large corporation or just partnering with another entrepreneur, sharing and collaborating can be difficult.  Multiple versions of documents are confusing and difficult to track.  Saving your revisions and then emailing those revisions to someone else for their review and feedback is time consuming.  It is nearly impossible to collaborate in real time when creating documents and emailing them to multiple contributors.
Google Docs makes it easy and efficient to collaborate, edit and share documents in real time and it is a free tool.  Our goal is to help you identify how to use Google Docs to become more productive by teaching and explaining exactly which features to use, and how to use them to your advantage in your business.
No Theory Here – All Practical Training
This isn't a training on the theory of using Google Docs to attract JV partners and create a lucrative business. Theory has its place, but this training – JVs Made Simple – is about the practical side of creating Joint Ventures. Once you get started you'll be ready to form your first JV partnership and create a product or course to release to the world. Your online business will be officially launched! Our promise to you is that we will only cover and teach you what is still working effectively in 2017…and beyond.
Our Motto Is To "Keep It Simple"
Just as I do with my Online Marketing Incubator and Platinum Mastermind clients, my goal in collaborating on a JV with Noel Watts with this  training is to teach you how to keep it all simple. By this I mean that you will only be exposed to what you need and what is working for me and for other successful online marketers right now with Joint Ventures. My promise to you is to not waste any of your valuable and precious time with training that is not absolutely crucial to your success.
Instead of teaching you WHAT  to do to grow your online business with JVs, Noel and I will be teaching you HOW  to do it with the exact, step-by-step techniques and strategies that will have you up and running faster than the speed of light and sound! Because I've been doing this full time for over a decade now, I feel uniquely qualified to help you move forward in the right way. And your success as an online entrepreneur is my greatest reward!
"The best partnerships aren't dependent on a mere common goal but on a shared path of equality, desire, and no small amount of passion."
~ Sarah MacLean
Case Study: Connie's First Joint Venture

In 2008, less than two short years after first coming online I attended the "Big Seminar" in Atlanta, Georgia. This was an event held twice annually and founded by legendary marketer Armand Morin. It was during this three day live event that I connected with people who were doing exactly what I wanted to do…creating information products, eBooks, and trainings as a way to earn a lucrative living exclusively on the internet.
On the third day I met Dr. Jeanette Cates, affectionately known as the "Tech Tamer" because of her propensity towards helping people to move forward with their online businesses despite their fear or lack of experience with technology. Jeanette and I became fast friends and within a few months she approached me with an offer I could not refuse. She suggested that we form a joint venture to teach a course together.
I was ecstatic at her offer, to say the least! But I had no idea where to begin. Over the next three years she and I JVed on a number of projects, including a one hundred attendee live event in Las Vegas, an online course with a membership site, several virtual training courses on various aspects of online marketing, and five entrepreneur's retreats in Las Vegas and Austin, Texas.
After that JV experience everything changed forever, not only for me but for Jeanette as well. My business skyrocketed, my credibility increased exponentially, and I was perceived in an entirely different way. Jeanette's business also took off in a much bigger way than expected, and together we became much more than the sum of what we had been separately before we carried out our joint ventures.
The only thing missing from this experience is that we did not have access to the training you are  receiving here. If Noel Watts had been around back then, and Google Docs had contained all of the features it now does on collaborating, editing, and sharing information and documents in real time, our story of joint venturing for our businesses would have been much grander and far more successful and lucrative.

Is The Window Still Open For New Joint Venture Partners To Succeed?
Regularly I am asked whether or not the window of opportunity has already closed for new marketers and entrepreneurs when it comes to building a profitable business online with Joint Ventures. This is my take on that…
The Reality…Finding and Working With JV Partners Will Grow Your Business Quickly.
The Problem…You believe that it's almost impossible to find joint venture partners, challenging to choose the projects that will earn the most income, and that even if you do have a great idea these more experienced people won't want to work with you.
The Solution…JVs Made Simple Teaches You Exactly How to Work With the Right Joint Venture Partners for You and Your Topic So That You Can Quickly and Easily Create Products and Courses to Sell On the Internet. Noel Watts and I will show you how your hard work and dedication will turn your dreams and goals into your reality.
This Is What We've Included…

The JVs Made Simple Comprehensive Training Includes:

Training Guide (7K Words) – How to Collaborate, Edit, and Share with Google Docs
Detailed Checklist of How to Begin Using Google Docs for Joint Ventures
Webinar Replay with Noel and Connie Using Google Docs in Real Time
Webinar Replay with Legendary Marketer Marlon Sanders Discussing JV Strategies
Audio (mp3) Replays of Both Webinars
Sample Joint Venture Agreement – Use "As Is" or Modify/Customize for Your Own Needs
Sample Spreadsheet (.xls) to Plan Out Each JV You Enter In To with a Partner(s)
Checklist: Finding the Right JV Partners for Your Niche and Goals
Secret Facebook Group to Meet and Connect with Potential JV Partners (Priceless!)
Access to Your Member's Area for Ongoing Training
You need a way to have total control over how much money you earn, and how much time it takes you to do that. I have continued to increase my income each month since coming online in 2006, and you can do the same exact thing, once you learn which steps to take right away.
Imagine having the time and financial freedom to live the life you choose. Creating Joint Ventures is the best way to get started with this lifestyle, and you never know where it might lead you in the future.
If You've Always Wanted To Earn Income Online, This Is Your Opportunity
You deserve to build a successful and lucrative business online, and forming Joint Ventures with other entrepreneurs is an excellent way to accelerate your progress. Helping others is rewarding and satisfying, and we want you to have this experience as you build your business quickly. Imagine the feeling of being able to help people around the world with your information, guidance, and recommendations. They will be forever grateful to you as their trusted advisor. By making a name for yourself, becoming a trusted advisor in your niche and then creating your own information products and courses you will change the direction of your life and financial future forever.
Connie worked as a classroom teacher for twenty years, and during that time she had absolutely no control over her income. One year the union had her and the other teachers go on strike for two weeks, and Connie had zero income during that time. If she hadn't been working part-time in real estate on the side, her house payment and other bills would have been late or not paid at all. Having your own online business is the best hedge against inflation and a weak economy. And using what we teach you in this comprehensive course to collaborate, share, and edit with JV partners will make that happen for you!

"Fun is one of the most important – and underrated – ingredients in any successful venture. If you're not having fun, then it's probably time to call it quits and try something else." ~ Sir Richard Branson
---
What Are You Waiting For? Isn't It Time To Have Your Own Joint Venture Projects And Build The Online Business You Want?
---
BONUSES
30 Minute "Laser Focused" One-On-One Call With Connie To Discuss Your Business Goals
An Opportunity To Have Us Promote Your First JV Through An Affiliate Link
Recommendations For Technical Assistance And Other Outsourcers From Connie's Personal Rolodex
---
Just to Recap, Here's What's Included In JVs Made Simple:
Training Guide (7K Words) – How to Collaborate, Edit, and Share with Google Docs
Detailed Checklist of How to Begin Using Google Docs for Joint Ventures
Webinar Replay with Noel and Connie Using Google Docs in Real Time
Webinar Replay with Legendary Marketer Marlon Sanders Discussing JV Strategies
Audio (mp3) Replays of Both Webinars
Sample Joint Venture Agreement – Use "As Is" or Modify/Customize for Your Own Needs
Sample Spreadsheet (.xls) to Plan Out Each JV You Enter In To with a Partner(s)
Checklist: Finding the Right JV Partners for Your Niche and Goals
Secret Facebook Group to Meet and Connect with Potential JV Partners (Priceless!)
Access to Your Member's Area for Ongoing Training
 Please Join JVs Made Simple Now And Start Building Your Online Business!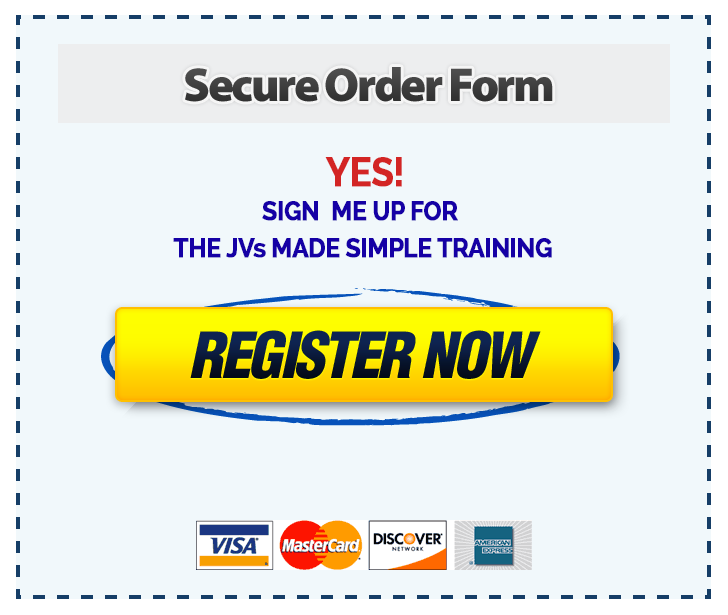 and Noel Watts
Now is the time for you to learn exactly how to use Google Docs to collaborate, edit, and share information through Joint Ventures. If you've been thinking about building a profitable online business, no matter what your niche topic or experience, this is the way to get started quickly.
P.S. There are limited spots available for this training course at this introductory pricing. Please do not hesitate to get registered now, and get started with your own joint ventures right away.

Disclaimers and Legal Rights | Affiliate/Earnings Disclaimer | Terms of Use | Privacy Policy